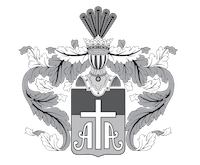 Exotic Car Rental Miami
Prestige Luxury Cars
Miami
Fort Lauderdale
Best Price Guarantee
Delivery Service
Open 11.00 – 18.00 hours 7 days a week 365 days a year. Affordable FLAT RATES. Always on time with a clean car and cold water.
BOOK NOW
Luxury Cars Rentals Miami Offers Customers a Wide Array of Luxury and Exotic Rental Vehicles for Any Occasion
Limo Service US, we believe in providing our customers with the best possible experience at every level. From the very beginning of the reservation process to the moment your trip ends, we provide transparency, clear communication, outstanding service and a deep regard for your needs and wants.
From our on-time, every-time guarantee to our complete customer service availability, we feel confident that we can provide our clients with a transportation experience that is beyond comparison.
Exotic Car Rental Miami – Our Fleet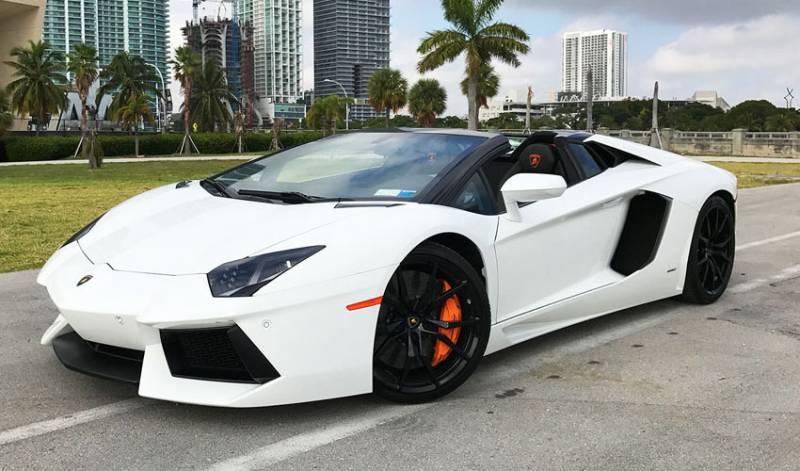 LAMBORGHINI AVENTADOR ROADSTER RENTAL MIAMI
SPECIAL OFFER $2,000/DAY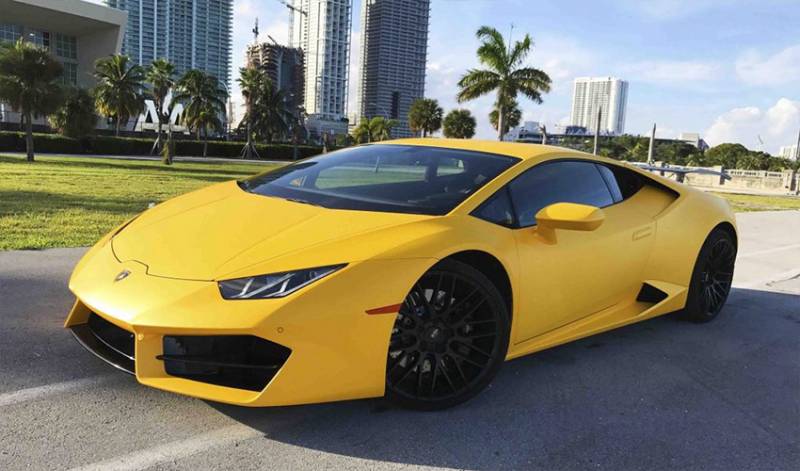 LAMBORGHINI HURACÁN RENTAL MIAMI
SPECIAL OFFER $1,200/DAY This Lamborghini Huracáns design was developed to cut right though air and provide the best possible aerodynamic body of any supercar produced by the House of The Raging Bull. The sharp geometric lines that contour the stylish Lamborghini Huracán were based out of the forms of the carbon atom. Rngineers and designers at the Italian supercar maker opted for unmistakable exotic luxury valued at $278,000.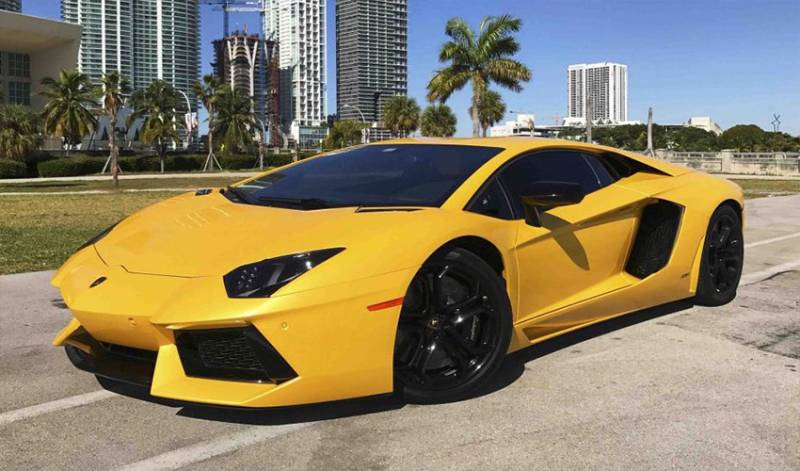 LAMBORGHINI AVENTADOR COUPE RENTAL MIAMI
SPECIAL OFFER $1,700/DAY
The mid-mount 6.5 liter V-12, generating 700 CV at 8,250 rpm, offers remarkable pick-up at high engine speeds and an incredibly fast response. The incredible acceleration, achieving a 0 to 100 km/h time of just 2.9 seconds, only partially describes the Aventador Coupé, which is a genuine benchmark in the supercar sector.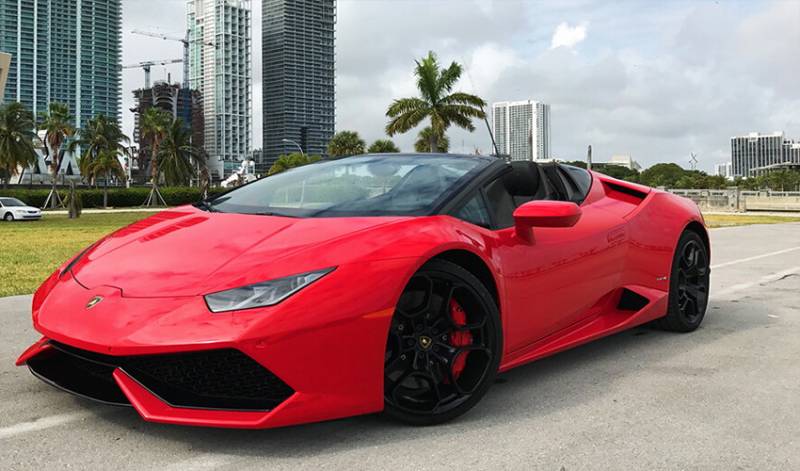 LAMBORGHINI HURACAN SPYDER RENTAL MIAMI
SPECIAL OFFER $1,500/DAY
Lamborghini Huracan Spyder Rental driving down a city street, taking it to the highway, or effectively driving it at the track has absolutely no comparison.The result? Behind you, the roar of the powerful V-10 engine. Above your head, an ultra-lightweight soft top that opens in just 17 seconds. Ahead, only the horizon awaits. Discover the unique characteristics and detailed technical specifications of the Huracán Spyder below.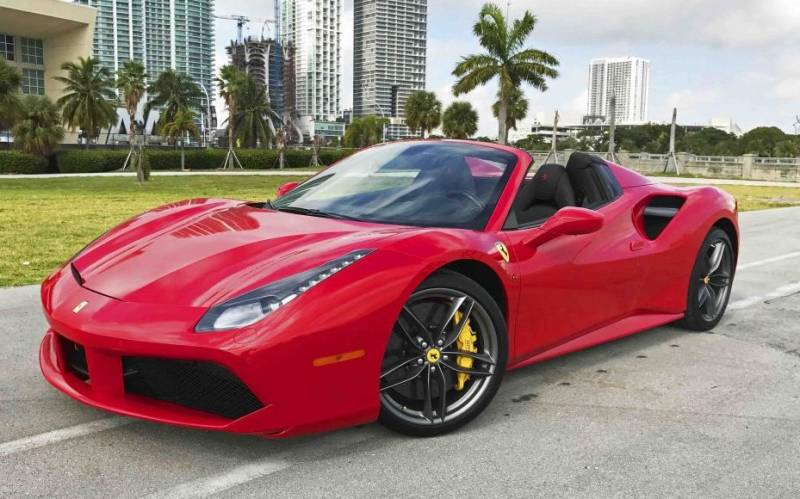 FERRARI 488 SPIDER RENTAL MIAMI
SPECIAL OFFER $2,000/DAY
With its twin-turbo 3.9-liter V-8 located behind you, you'll enjoy its sonorous wail, and ferocious acceleration, all the way to 8000 rpm, where it makes 661 hp. A dual-clutch seven-speed is the sole transmission; we estimate a 0–60 time of 3.0 seconds. Ferrari's revised adaptive suspension provides a relatively compliant ride without sacrificing handling. For those who really want to hear that V-8 sing, the Spider offers a retractable hardtop that raises or lowers at speeds up to 25 mph.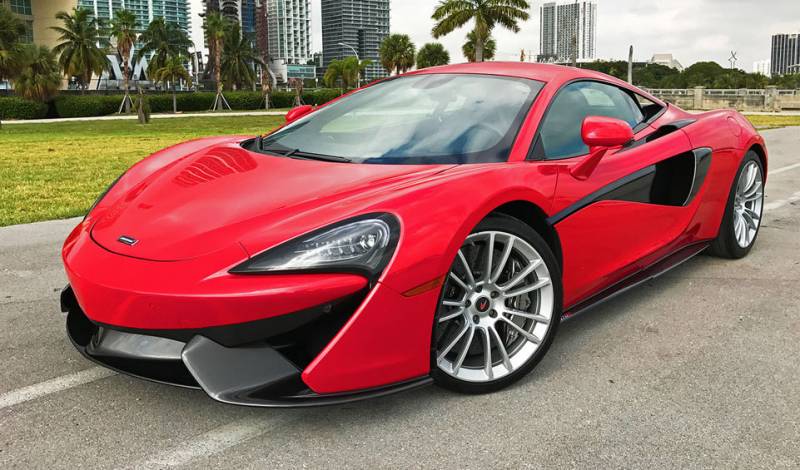 MCLAREN 570S RENTAL MIAMI
$1,500/DAY
McLaren 570S is the only car that will meet your expectations! This supercar was built to provide the driver the ultimate sports car experience every time regardless of the speed or driving conditions. 2 doors, 2 passengers, rear-wheel drive; 16/23 mpg city/hwy (est). 3.8-liter turbocharged 8-cylinder engine; 562 hp, 443 lb-ft; 7-speed automatic transmission. McLaren's vision for the 570S was to engineer a Formula 1 bred supercar for daily use that provides the comfort and luxury you expect from a $188,600 price tag.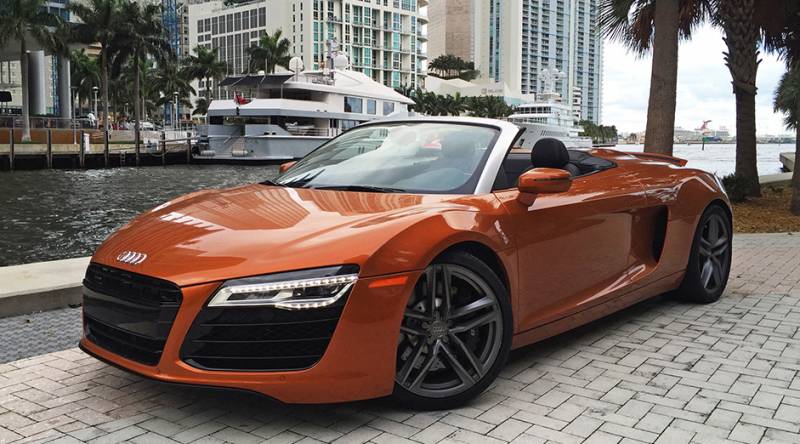 AUDI R8 SPYDER RENTAL MIAMI
$900/DAY
Audi R8 Spyder Rental Miami did an amazing job engineering this supercar by capitalizing all the power from the V10 engine mounted in the rear. Rent an Audi R8 Spyder from Limo Service US and enjoy a high-revving luxury roadster made to delight the driver. This is an extremely helpful feature!
V10
5.2-liter FSI® dual-injection V10
540 hp/398 lb-ft of torque
Audi magnetic ride
Audi virtual cockpit (12.3″ LCD fully digital instrument cluster)
Acoustic folding roof—folds at speeds up to 31 mph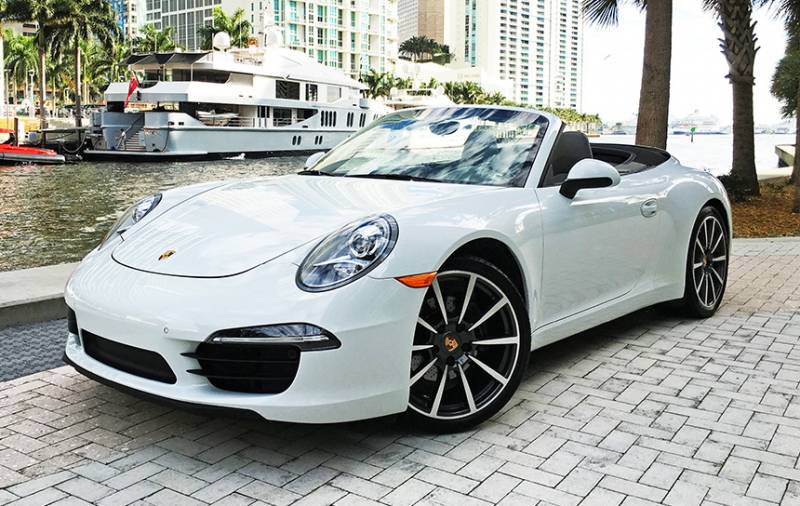 PORSCHE 911 CABRIOLET RENTAL MIAMI
$500/DAY
One of the most iconic and instantly recognizable sports cars in the automotive landscape, the Porsche 911 Carrera Cabriolet delivers an exquisite driving experience marked by impeccable performance and surprisingly high levels of luxury. The new Porsche 911 Cabriolet is in a class of itself. Making a luxury sports car is not an easy task and Porsche has exceeded expectations with the release of their 3.0 liter six-cylinder twin-turbo boxer engine. This luxury soft-top convertible will make sure that you feel confident, powerful, and sexy. The folks at TopGear concluded on this note after testing the Porsche 911 Cabriolet "We can't quite believe we're saying this, but the 911 Cabrio might just be better than the Coupe".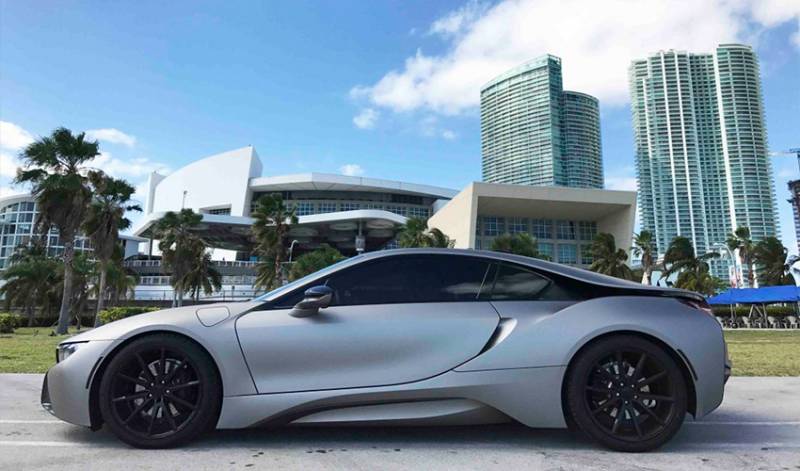 BMW I8 RENTAL MIAMI
SPECIAL OFFER $600/DAY
The renown BMW i8 rental Miami with laser headlights and an out of this world spaceship look is available for short and long term rentals at our locations in Miami. This car is the perfect synchronisation of the electric motor and the combustion engine. Rated at a combined 362 horsepower and 420 lb-ft. of torque, the plug-in hybrid drivetrain propels the i8 from zero to 62 mph in 4.4 seconds and on to a top speed of 155 mph. The i8 returns 94 mpg in mixed driving and boasts a total driving range of 310 miles in "everyday conditions."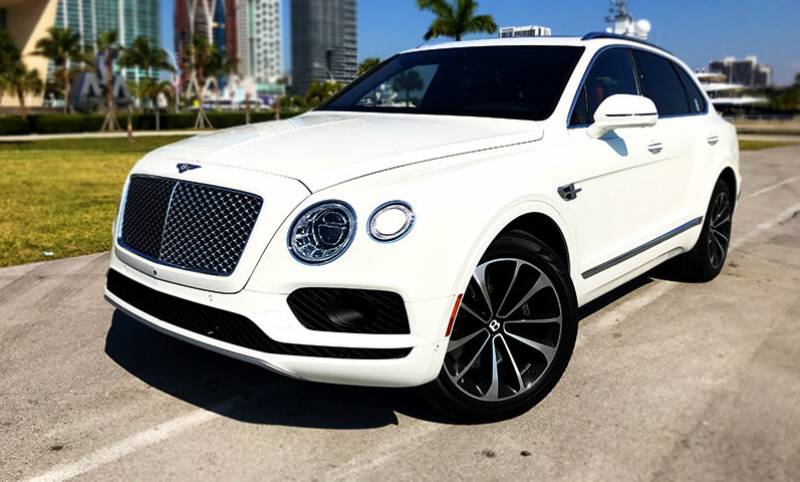 BENTLEY BENTAYGA RENTAL MIAMI
$1,500/DAY
First of all, Bentley Bentayga Rental is the epidemy of exclusivity. With its all-new W12 petrol engine, Bentayga has redefined what an SUV engine can do. The Bentayga 6.0 litre engine achieves 0 to 60 mph in 4.0 seconds (0 to 100 km/h 4.1 seconds) and accelerates to a top speed of 187 mph (301 km/h), making it the world's fastest SUV.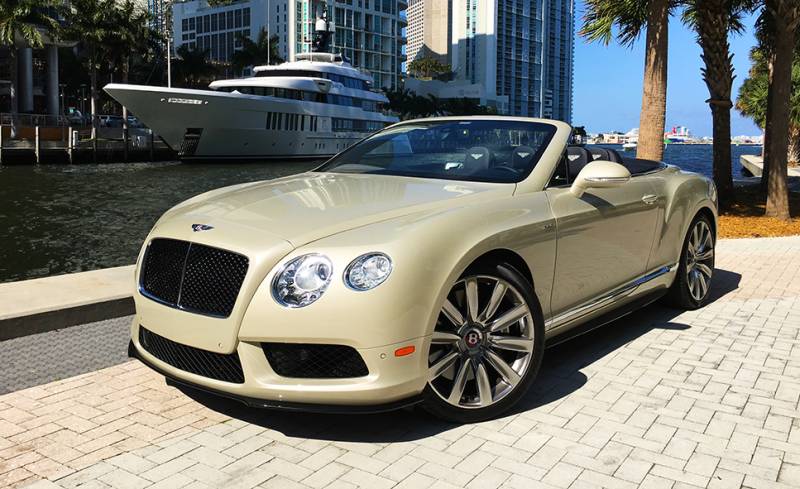 BENTLEY CONTINENTAL GTC RENTAL MIAMI
$900/DAY
Bentley Continental GTC Rental Miami – Classy and ready to go fast. This stunning luxury convertible top speed is 188 mph and is able to reach 60 mph in 3.9 seconds. The elegance you get when choosing Bentley is not skipped in this speed machine. The glamorous interior accents are perfectly matched to a flawless exterior. The Bentley GTC V8 S provides an extremely comfortable driving experience by allowing you to seamlessly control the power of 500 horsepower produced by a twin-turbocharged 4.0 liter V8 engine.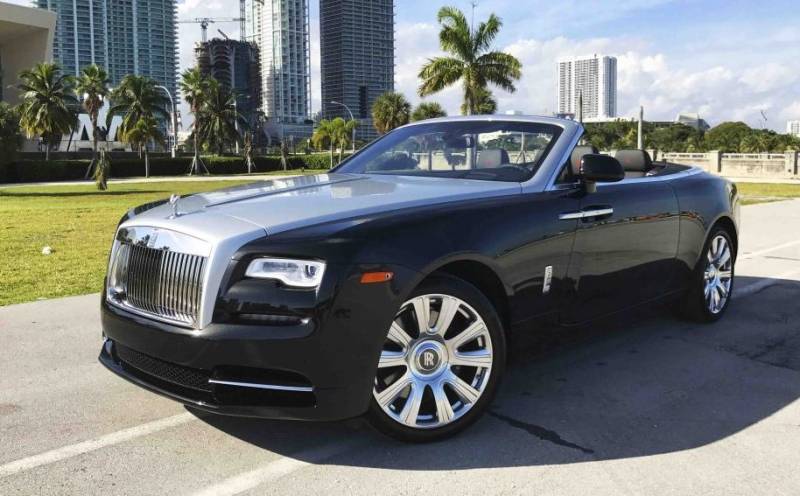 ROLLS ROYCE DAWN RENTAL MIAMI
$1,800/DAY
Rolls Royce Dawn – The essence of a classic ultra-luxury car is unmistakable when you encounter this Luxury Exotic car. The silhouette is as impressive and charming as you can get, this convertible provides uncompromised passenger comfort and unparalleled engine power. The elegant interior comes handcrafted with the highest quality materials and perfectly assembled to provide four individual seats and exceptional space, and the most sophisticated technological features in the car world. You will enjoy the exclusivity of royalty onboard this luxury convertible.
Exotic Car Rental Miami
 Review
Best Exotic Cars in South Florida

About Exotic Car Rental Miami
Exotic Car Rentals Miami has specialized in exotic, luxury, sport, and premium car rentals for the past twenty years.
Through this website you can locate rental vehicles in Miami, Fort Lauderdale, and Palm Beach County. Our rental facilities are equipped with a variety of brand new vehicles that most rental car companies may not have.
Choose from our exotic line which includes Lamborghini, Maserati, Rolls Royce and Ferrari. Or our Luxury line of BMW, Audi, Porsche and Mercedes Benz rentals. Use our vehicle locator menu to select from a wide range of rental cars in your area.